Town Sign
Photography and installation.
"Welcome to the Neighborhood" Askeaton Contemporary Arts, Askeaton, Ireland, August, 2006.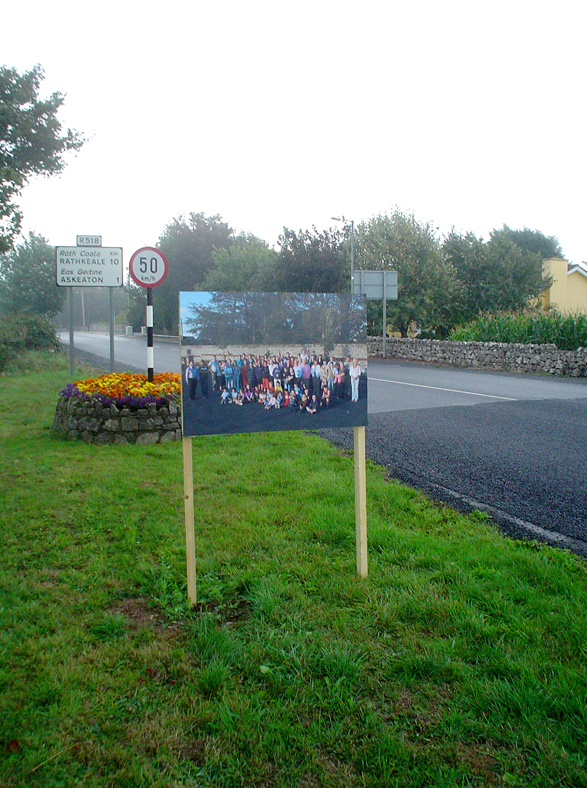 This piece was initiated as a call to all citizens of a small Irish town (by local media and word of mouth) to participate in a group photograph to be used for a new sign installed at either entrance to the town.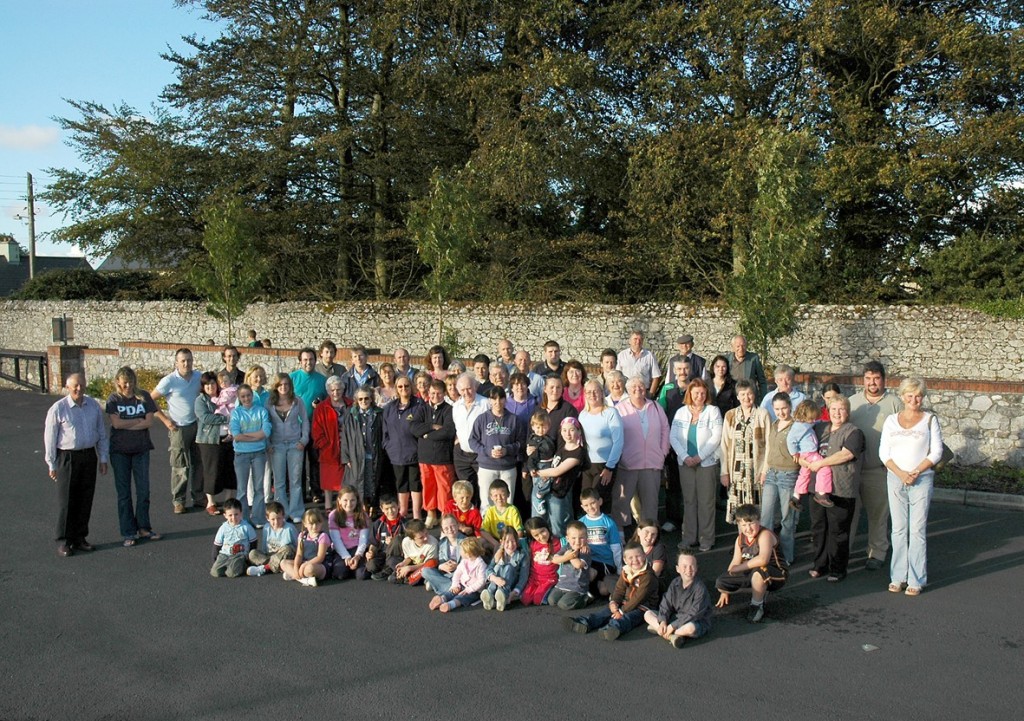 ↑: Image as it appeared on the sign.
↓: Documentation displayed on the wall of the Tourist Information Point in Askeaton.