Instructions for Open Participation
Performance, text and participation (2012)
As part of the event Under the Fig Tree, Above the Date Tree at HomeShop, July 7th 2012, and installed until August 19th. Another version appeared as part of the project Friends of Freiheit in North Adams, MA, June 2012.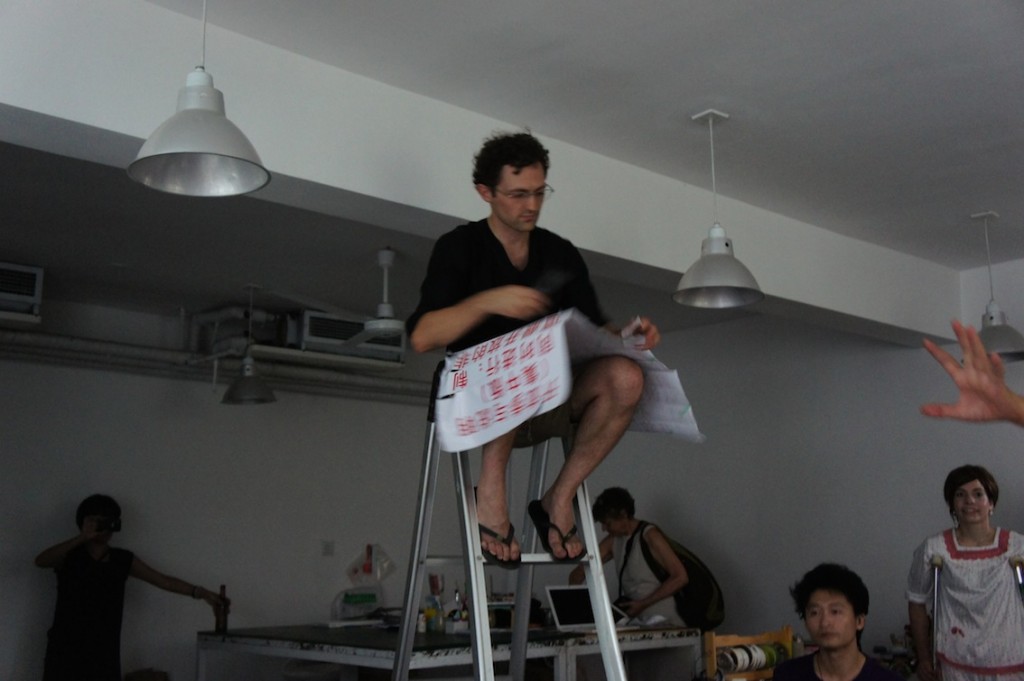 Instructions for Open Participation begins with, as the title suggests, a set of instructions for open participation I had written in advance. Initiating the event, the vinyl-cut lettering is separated out into syllables and/or characters and mixed up.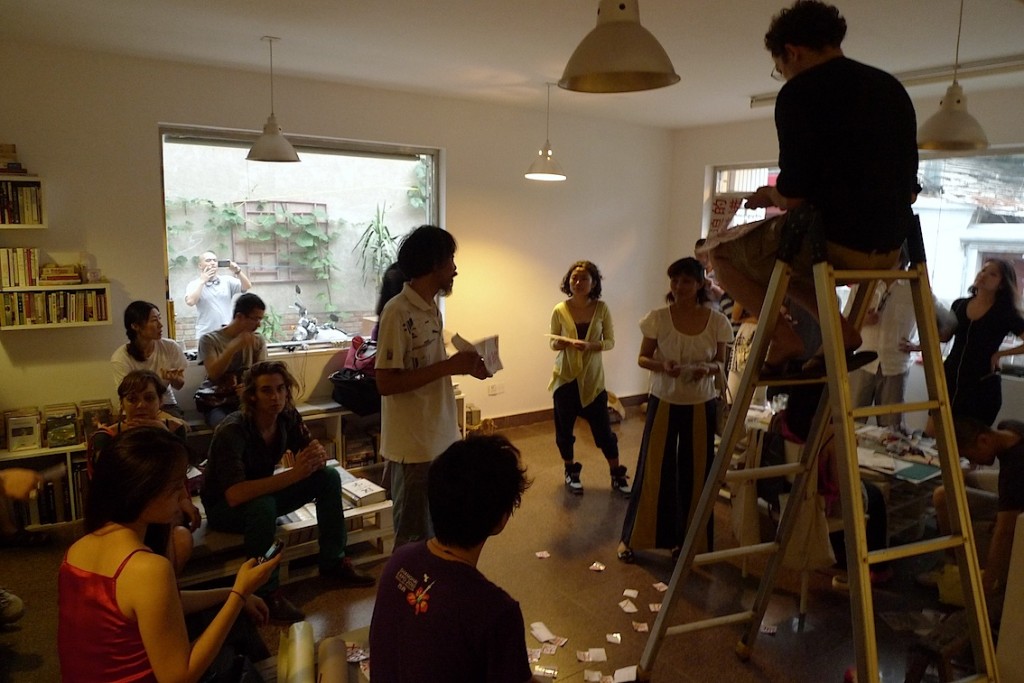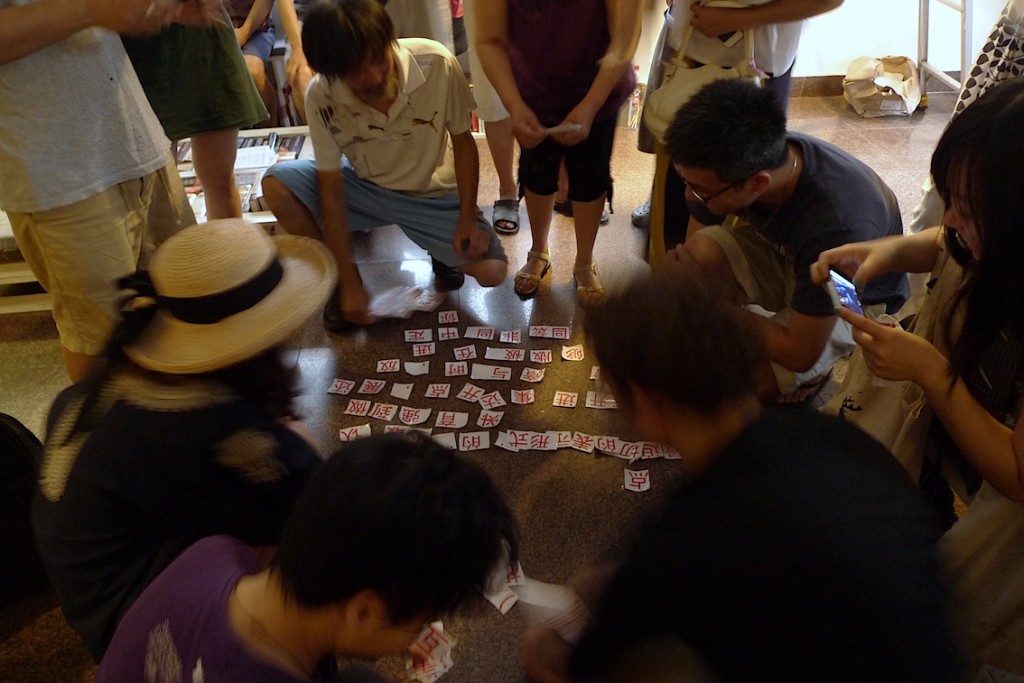 Working with the resulting fragments, people are invited to participate in the formulation of what they think should constitute instructions for open participation.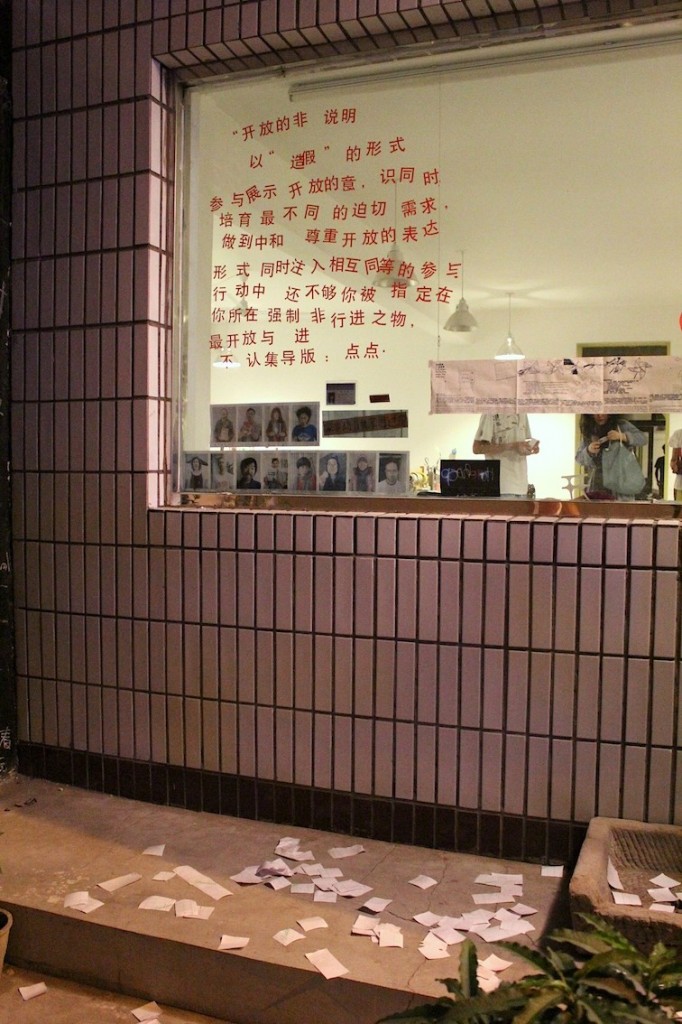 The resulting instructions are adhered to the shopfront window.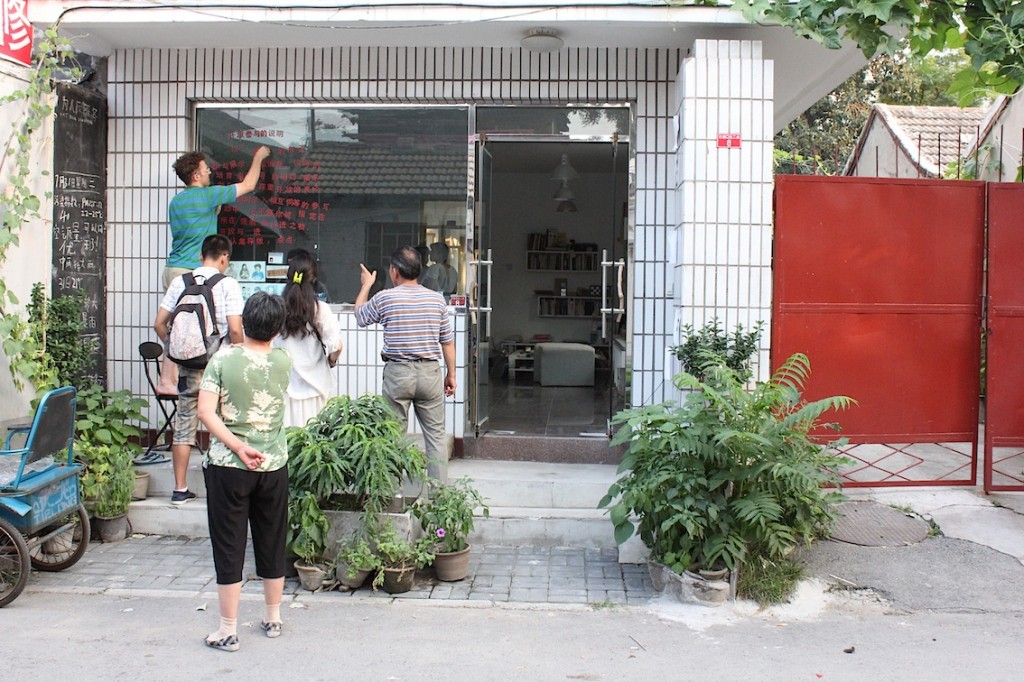 Some weeks later (on August 4th, 2012), interested passersby inquire about the text on the window. They are invited to reconfigure or add to the instructions for open participation.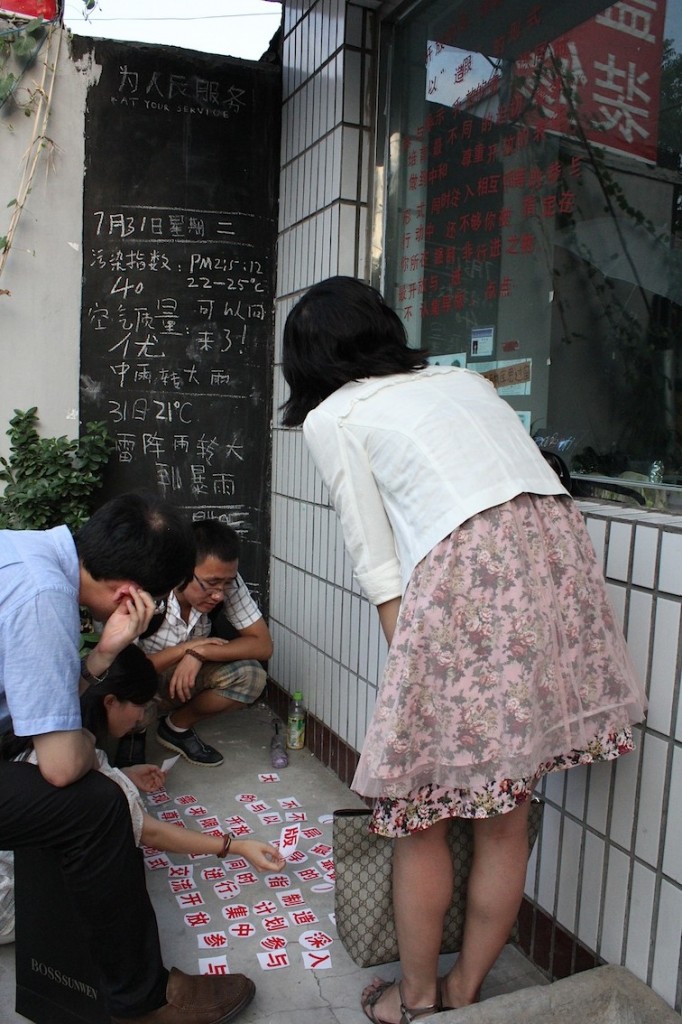 I am delighted to participate with them, but I refuse to tell them what my original instructions are. We work on it for several hours on it until we are satisfied that our instructions for open participation are more clear and coherent than the previous version.